For many, moving to Manhattan is the dream — the Big Apple is where ambition meets opportunity and where careers are made. The rewards of "making it" in New York are enormous — hopefuls come from all over the world to become leaders in the arts, hospitality, or business. Moving to Manhattan can also be a bit overwhelming, even if you're coming from another large metropolis. There's no other city like New York and no other island like Manhattan.

If you're thinking about making the move to Manhattan, here's what you need to know before you start packing.

The subway is the way to travel
You may love your BMW, but in New York City, the subway is the quickest and most economical way to get around. While taxis are plentiful, the subway doesn't get caught in traffic — and you'll be lowering your carbon footprint. Trains can experience delays, but you can track them via the MTA's app and plan accordingly. Speaking of apps, be sure to download an offline subway map, so you can get around even if you're without Wi-Fi.

Many newcomers choose to forgo a car, as insurance, garage, and parking costs are outweighed by the city's cheap, effective public transport. Spare yourself the nightmare of Manhattan street parking and invest in good walking shoes — New York is the most walkable city in the country! There will be plenty of shopping, grocery, and entertainment options within walking distance of your new Manhattan home, and you'll soon grow used to getting everything you need without a car.
Entertainment is everywhere
From world-class art galleries and museums to boundary-pushing clubs and nightlife, you'll never be bored by the entertainment options in Manhattan. New York's sports teams and their venues are iconic — the Giants and Jets, Yankees and Mets, Rangers and Islanders, and the Knicks and the Nets all provide great game-watching opportunities. Some of the most talented musicians and actors in the world can be seen on Broadway, at Madison Square Garden, or at any number of NYC's theater and music venues.

As restrictions ease, tourists and residents are returning to Manhattan's entertainment venues. When looking at condos for sale in Manhattan, be sure to keep your mind open for its use as a part-time Airbnb — during in-demand events like the US Open, it could be a lucrative revenue stream for you.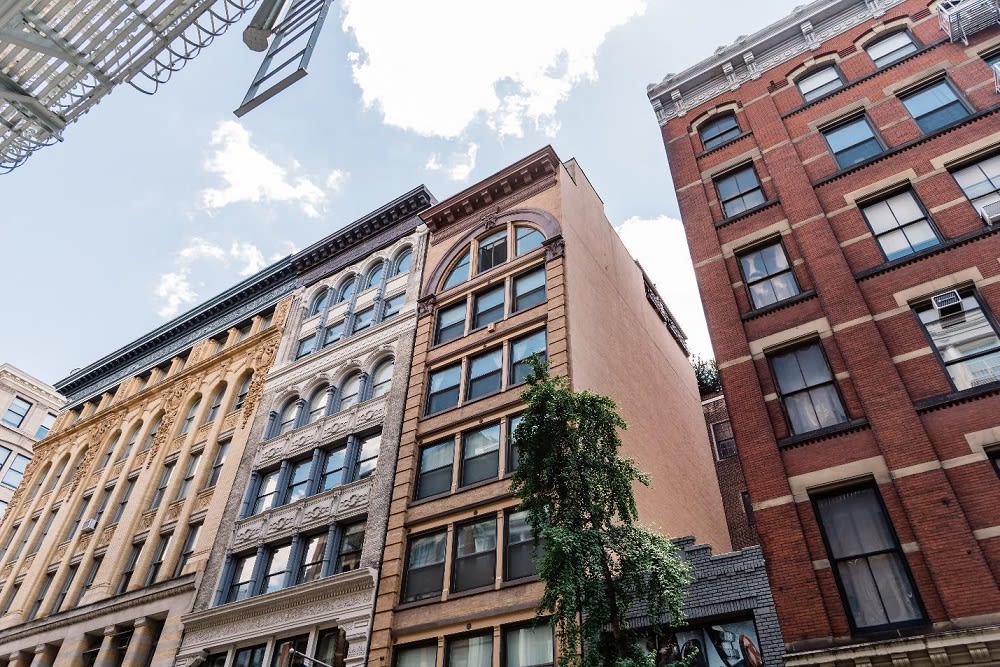 There is both world-class and worldwide food
Some of the best restaurants in the world are in New York and Manhattan, but it's the city's immigrant enclaves and their culinary offerings that are just as vital to NYC's food scene as its Michelin stars. It's worth the trip to a different borough to find the best pizza, bagels, falafel, dim sum, saag — the list goes on and on. Make sure you find "your" spot for dollar pizza. At a dollar a slice, it's the best bargain in the city and a quintessential late-night New York experience. Food delivery services are so plentiful and advanced that you can have anything delivered to your door. There are so many culinary delights to choose from, you need never cook again!
Each neighborhood is unique
The upper West Side is quiet, leafy, and attracts amongst others a good number of families, while in general, younger professionals flock to the Flatiron District or the East Village. New Yorkers categorize people by their neighborhood, and there's a historical division between East and West — Upper East Side vs Upper West, East Village vs West Village, and so on. So, choose wisely.

Each borough has its own culture, and the different subcultures of each neighborhood change every few blocks — think punk shops colliding with Japanese eateries near St. Mark's. When you're looking for Manhattan real estate, take the time to visit each neighborhood over a few days. When you choose the neighborhood that best suits you, it will feel like a small town — and that's one of the wonderful things about living in Manhattan! You can live in the largest city in the United States, but you'll know the owners of your neighborhood businesses and everything you need is close by.

Here are the best neighborhoods in Manhattan for new homeowners.
Lower East Side
The Lower East Side is the birthplace of punk in New York City, and still one of the city's hippest spots, with plenty of trendy bars and entertainment options. Here, you'll find some of the best music and cheap dining in the city. Bordered by Houston Street (pronounced How-stun, not like the city in Texas) and Delancey Street on one side and the Bowery and the East River on the other, the Lower East Side includes the less touristy parts of Chinatown. A bit gritty but rapidly gentrifying, there's a wonderful mix of Manhattan real estate and condos for sale to be found in the Lower East Side.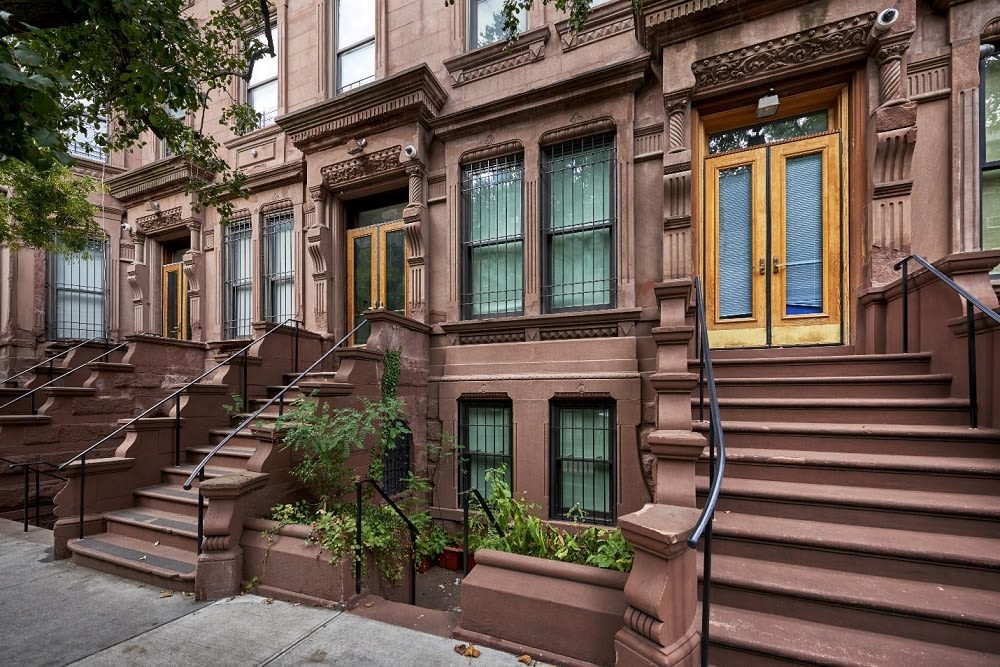 Greenwich Village
Greenwich Village, which bleeds into its neighboring West Village, is in the center of everything. You'll find multi-million-dollar apartments on 7th Avenue and NYU students hanging out in Washington Park. Surprisingly, there's a good mix of Manhattan real estate options to choose from. The beat poets moved into the area in the 1950s and turned it into an urban bohemia, while Bob Dylan got his start on MacDougal Street. Since then, modern developments have moved into the area, bringing in stunning architecture and opportunities for homebuyers.
Yorkville
While the Upper East Side has a reputation for being the neighborhood of Park Avenue billionaires, there are lower-profile areas like Yorkville. It was a German and Central European immigrant enclave before turning into an affluent but overlooked area, due to lack of convenient public transport. In 2017, the opening of the Second Ave Subway reinvigorated Yorkville with new cafes, bars, and restaurants, though some traditional Central European staples still speak to the neighborhood's history. It's home to the 200-year-old Mayor's residence, Gracie Mansion, and Central Park is within walking distance.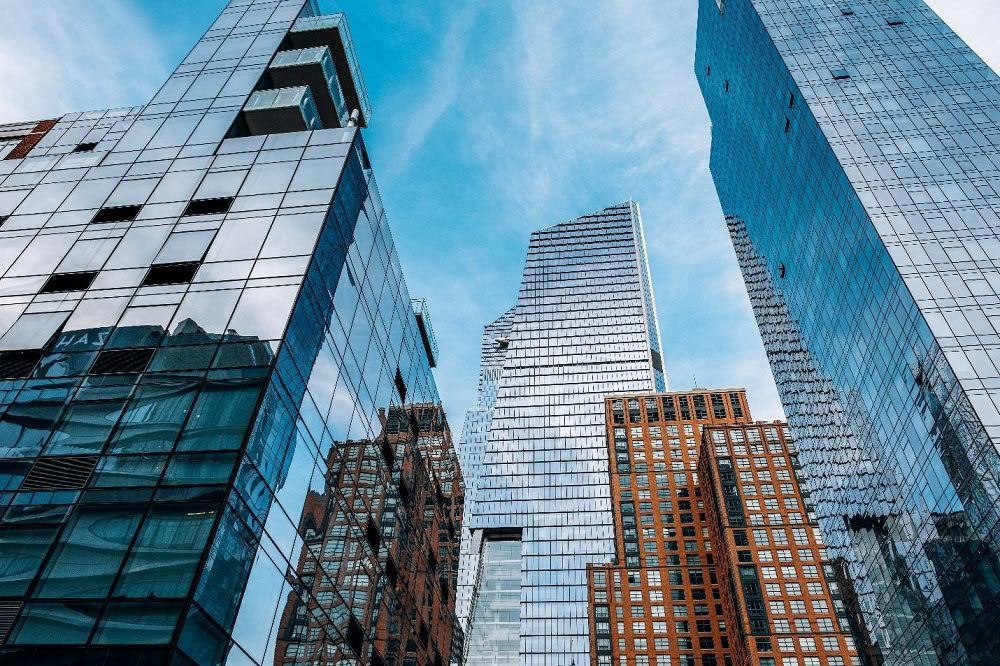 Central Harlem
The rich history of the Harlem Renaissance is still present today. Catch some of the biggest acts and see world-famous musicians at the Apollo Theater and The Studio Museum. With stately brownstones and public parks, some of Harlem's streets are among NYC's most elegant. As another area experiencing change and gentrification, property here is slightly more affordable. While Harlem is on the north end of Manhattan, away from downtown, it's got everything you'll need and a growing food scene, led by acclaimed restaurants like Melba's and Red Rooster.
Tribeca
Trendy and timeless Tribeca — the colloquial name for the Triangle Below Canal Street — got its start as a manufacturing district, but this industrial-chic enclave has become a see-and-be-seen neighborhood like none other. Nestled between Downtown Manhattan and Greenwich Village, real estate in this neighborhood is defined by converted lofts that lend to the area's distinct style and luxurious, renovated properties with an air of affluence. Uptempo Tribeca has a little bit of everything from film festivals to fine dining to fantastic green spaces. Centrally located, this community is at the heart of all that Manhattan has to offer.

The Manhattan real estate agents on Kobi Lahav's Team have experienced guides to all of Manhattan's neighborhoods, as well as New York's other boroughs. These experts are happy to help homeowners and investors find the best real estate for their needs.