Do you plan to relocate to Manhattan in 2021, or are you in the market for new properties for sale in Manhattan that better fit your living situation? Knowing what types of real estate are available in the city will help you make an informed decision. Here are your options.

Co-Ops
Manhattan co-ops are housing units that are owned and controlled by a board of directors or co-op association with each shareholder receiving shares and occupancy rights to an individual apartment in the building. Each resident is a shareholder of the corporation that holds the building, and rather than owning his or her own unit, owns shares of the co-op based on the type of unit they live in.

In most cases, living in a co-op is less expensive than living in a condo, as the price of entry is usually lower. However, there are more restrictions to buying, living in, and selling a co-op, as these actions are governed by the board of directors. You may have to go through a lengthy process to be approved to buy a co-op and undergo just as lengthy a process when you want to sell. The current median price of a Manhattan co-op is $895,000.
Condos
Manhattan condos are also multiple-resident housing buildings. However, unlike co-ops, you will own your unit as well as have ownership in public spaces like lobbies and patios. Condos are usually more expensive upfront than co-ops but feature fewer restrictions. There may be a neighborhood association or other group involved with a co-op, but they can rarely restrict who can buy or sell in the building.

Another benefit of owning a condo is that you can usually sublease or rent it out if you need to, something that is often forbidden in a co-op situation. As of March 2021, the median price of a Manhattan condo is $2.197 million.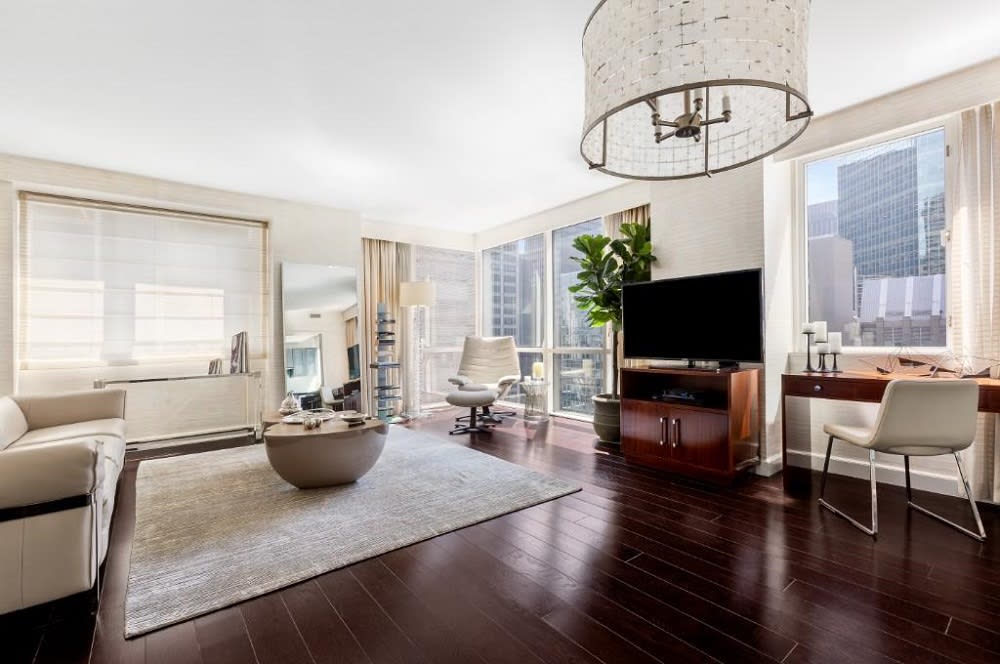 Brownstones/Townhouses
Brownstones and townhouses are essentially different names for the same type of property. The only difference is that townhouses and row houses are built narrowly and in a row attached to other buildings on both sides, while a brownstone is a townhouse or row house that is made of brick with a brownstone façade. These spacious buildings tend to feature tall ceilings, with as many as five stories and up to 6,000 square feet of space to live in.
Brownstones can be found in a number of boroughs throughout New York City and are especially popular in the Brooklyn neighborhoods of Clinton Hill, Cobble Hill, Boerum Hill, Park Slope, and Prospect Heights. There are also brownstones and townhouses in Manhattan neighborhoods, including the Upper West Side, Upper East Side, and Washington Heights.
Single-Family Homes
A single-family home is defined as an independent structure that sits on its own land and is used for the purpose of a single dwelling unit. Though single-family homes are not the most common type of real estate in Manhattan, they are still an option. However, they can be hard to find and very expensive. If a single-family home is on your wish list, you will have better luck finding them in the outer boroughs.
Two-Family Homes
As the name implies, a two-family home is a house that is divided and designed for two families to live in. Most two-family homes are considered multi-family homes and can include townhomes or brownstones.
Home, Condo, and Co-Op Rentals
All of the housing options listed in this article are available both to buy or rent. Keep in mind that it can be difficult to rent in some Manhattan co-ops, as the potential renter in a co-op must go before the board and get approval to rent a unit. Of all the Manhattan condos, co-ops, and homes, 57% are rented vs. owned. The average rent is $3,777 per month, down slightly from one year ago, and the average size of these rentals is 702 square feet.

There are many reasons there's such a high percentage of renters in Manhattan, including the high cost of buying a home, an inability to come up with a down payment, and a desire to be flexible and move to other areas if needed.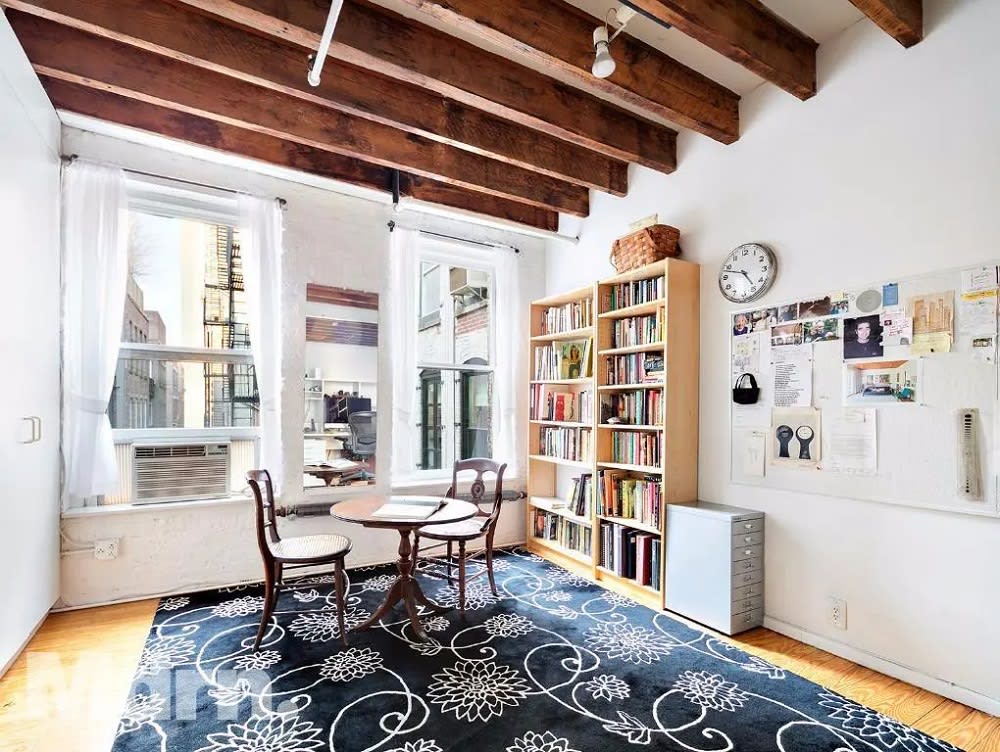 Deciding Which Option is Right for You
Trying to decide if you should look at Manhattan co-ops, condos, or other types of properties for sale in Manhattan? Weighing the choice of renting vs. buying? Here are some questions to ask yourself to help make the decision more easily:
How long do I plan to live in my home? If you plan to stay put for at least five years, buying is usually the better option.


How much space do I need? Co-ops and condos tend to be smaller than townhomes and single-family homes. If you have a large family or need a lot of space, you should gravitate toward the larger options.


How many restrictions am I willing to deal with? If you want to pay less for a home and don't mind a few restrictions, looking at Manhattan co-ops is probably the right choice for you.


Do I want a low-maintenance living option? Single-family homes and townhomes usually involve more upkeep, including exterior and outdoor maintenance, while rentals and condos are generally more low-maintenance.


Do I want some control over who lives in my building? Those who want to have a say in who moves into and out of their building enjoy the broad aspect of a co-op.


Do I want the option to rent or sublet my home? If you want to sublet your home while you live somewhere else, you need to understand that this will be difficult with a co-op. If rental options are a must for you, choose a condo or buy a townhome.

Ready to take the next step and rent or buy Manhattan condos, co-ops, or townhomes? Reach out to an experienced Manhattan real estate agent like Kobi Lahav for expert guidance.