Welcome to Manhattan
They say that if you can make it in Manhattan, you can make it anywhere. This extraordinary New York City borough beckons the most resilient, high-reaching, and prestigious with its endless offerings and opportunity. A center for high fashion, exceptional art, world-class entertainment, and more—anyone would be beyond lucky to call Manhattan home. One of the main reasons people love Manhattan so much is the ability to step out of their homes and find something interesting to look at or do at nearly every corner. Regardless of where you turn, you'll find something new to explore and experience in the Big Apple.

While New York state is America's top apple producer, Manhattan gained the nickname of Big Apple from horse racing and the fact that the city's race tracks were considered big-time venues. Fitz Gerald soon began referring to the Big Apple in his newspaper columns. In the 1930s, jazz musicians adopted the term to signify NYC was home to big-time music clubs. The nickname later faded until it was revived in the early 1970s when it finally stuck. A phenomenal one-of-a-kind place, the city awaits your arrival to take a bite!
What to love
Manhattan is one of the most walkable cities in the country and offers buses and subway trains that operate 24/7, 365. They don't call it "the city that never sleeps" for nothing,
Manhattan boasts 53 niche neighborhoods, each with its distinct charm.
There is no other city on the planet that can compare to Manhattan's fast-paced vibe, the hustle and bustle of the people, the 24-hour lifestyle, and the palpable creative spirit of this urban treasure.
A land of opportunity, there are countless industries that thrive here.
There are countless theaters, arts and culture venues, sports facilities, nightlife opportunities, shopping destinations, and exceptional restaurants.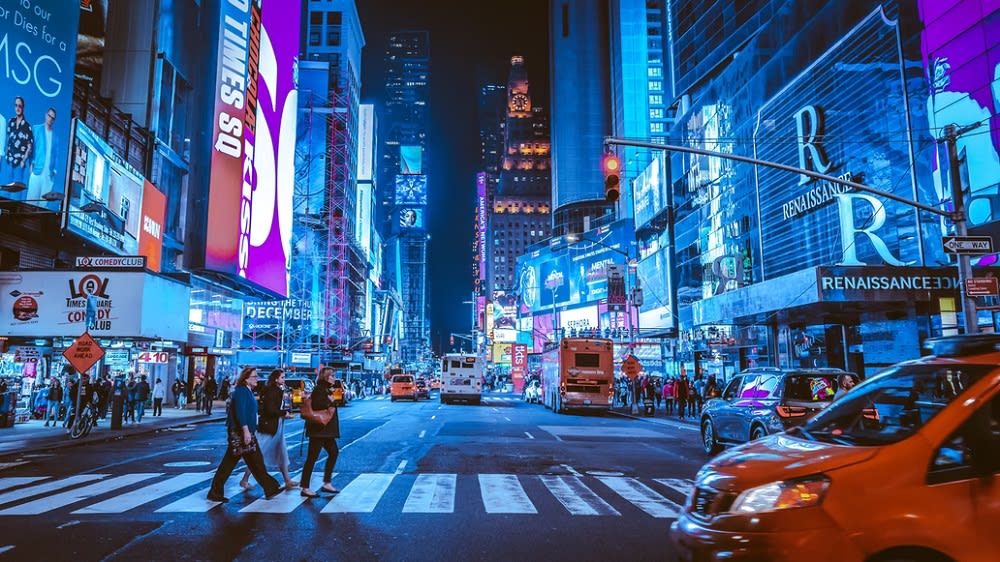 Local lifestyle
Many people dream of living in Manhattan because of its ceaseless appeal, urban landscape, artistic ventures, job opportunities, and exciting nightlife. Locals can spend hours surrounded by greenery in Central Park, network with big-time executives, visit world-class museums, and more on any given day. Manhattan is not for the faint of heart—people move here to accomplish their professional goals, and the competition is fierce. However, this doesn't mean that there aren't ample opportunities to enjoy everyday life between work meetings and fostering connections. Manhattanites adore their home not only for its industry but also for the array of stunning amenities and recreation available to them at all hours of the day.
Dining, entertainment & shopping
Manhattan is home to some of the best restaurants in the world. People travel far and wide to experience NYC's thriving culinary scene, featuring a tapestry of international and regional restaurants. From Sunday brunch to date-night destinations, Manhattan has it all.
Start your day with a steaming hot cappuccino from
Lenox Coffee Roasters
before snagging NYC's classic breakfast: a bacon, egg, and cheese sandwich at one of the many bodegas studded throughout the city. Ladies who lunch head to
Riverpark
for a fabulous waterfront meal filled with delectable cheese, charcuterie, and creative cocktails. An iconic spot for savoring lunch, tea time, libations, and dinner,
BG Restaurant
offers exceptional food and sweeping Central Park views.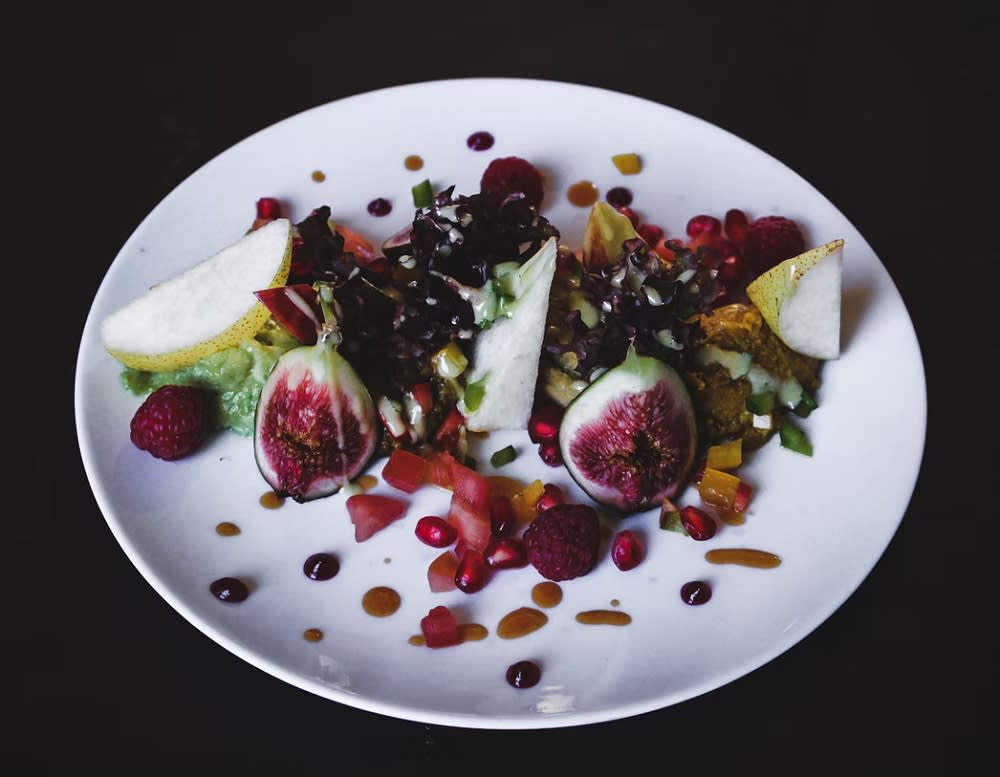 Couples reserve a table at
Ai Fiori
in Midtown Manhattan when they wish to celebrate their amore. Ai Fiori offers gourmet Italian and French fares, an impressive selection of regional wines, and an elegant hotel ambiance. Guests come to expect a phenomenal French dinner when visiting
Le Coucou
. A chic European-inspired restaurant with a modern approach, this posh eatery serves fine dishes like foie gras and chicken terrine with chanterelles and roasted duckling with orange-braised endives fit for two. This is just a shortlist of the fantastic eateries in Manhattan, with many more awaiting your discovery.
One thing is certain—Manhattan is teeming with entertainment options. Between the Broadway productions, tours, and nightlife, you will never experience a dull moment. Get a taste of the city's rich culinary scene with a
food and culture walking tour
. You simply
must
see a show when you're in town, so make your way to Midtown Manhattan's
Theatre District
to feast your eyes on new musicals, long-running hits, and provocative dramas every night of the week. Once you've filled your day with some of NYC's best eats and shows, head to one of the wonderful
bars
for a nightcap.
In addition to abundant entertainment and dining opportunities, walking down Manhattan's sidewalks makes you feel like you've acquired a front-row seat to NY Fashion Week. Manhattan is home to five distinct shopping districts: SoHo, Midtown East, Midtown West, Hudson Yards, and Madison Avenue on the Upper East Side. Strolling down Madison Avenue, you'll find a goldmine of luxury retailers and designer stores, including Hermes, Asprey, Goyard, and Alexander McQueen. For a luxury shopping experience similar to that of Dubai, head to Hudson Yards, where you'll find NYC's first Neiman Marcus. If you're going to an event at Lincoln Center, stop by
The Shops at Columbus Circle
for a quick shopping spree.
If this grand assortment of dining, shopping, and entertainment destinations is a bit intimidating, stick to exploring
5th Avenue
, one of Manhattan's best-known streets and home to a plethora of luxury shops, museums, restaurants, and more.
Whether you wander down 5th for the day or taxi around to various neighborhoods to relish various amenities, everything is at your fingertips in Manhattan.
Things to do
In between business lunches and painting the town red on weekends, Manhattanites enjoy a variety of local attractions. NYC is a cultural haven and home to 32 museums ranging from the world-renown
Metropolitan Museum of Art
to charming galleries like
Kraus Gallery
,
Taglialatella Galleries
, and
Pace Gallery
. View countless revered artists and up-and-comers throughout these exceptional galleries.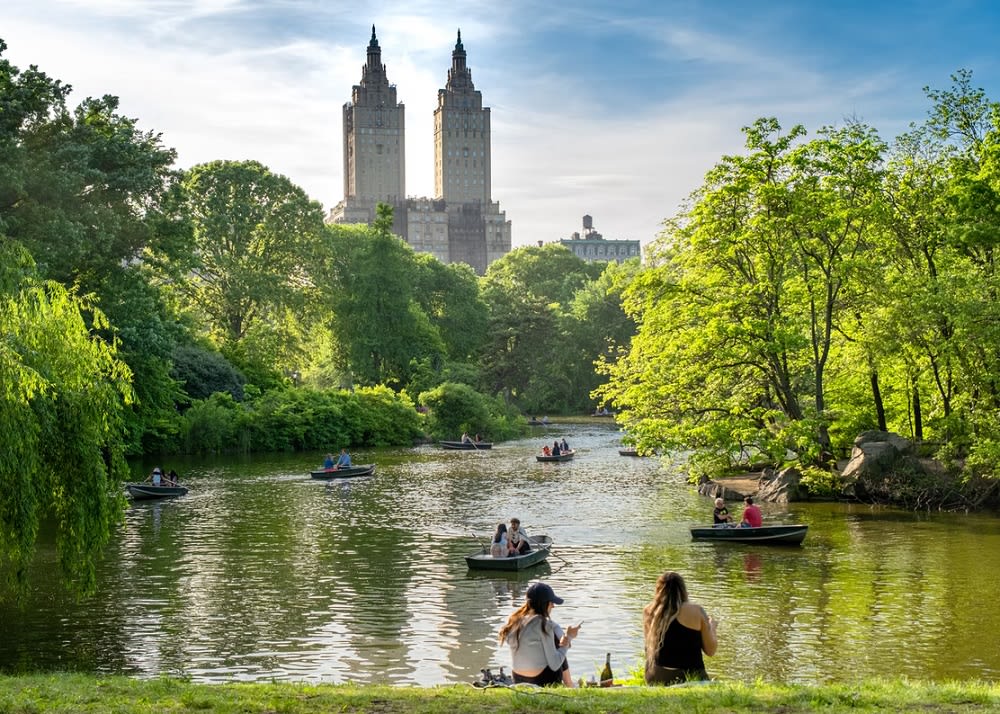 Sure, Manhattan is a concrete jungle beloved by art lovers and fashionistas, but it is not without its green spaces. There are several parks where Manhattanites can catch a break from the daily city commotion.
Central Park
is NYC's premier green space. Boasting an expansive 843 acres worth of lush greenery, there are plenty of activities to enjoy here. Take a self-guided tour to learn about the vibrant history and culture of NYC, take a stroll through the park on a cozy autumn day, or spend a snow day visiting Turtle Pond, Belvedere Castle, and the bronze Alice in Wonderland statue. Central Park is a magical destination with so much to explore, regardless of the season.
Head to
Riverside Park
on hot summer days to enjoy recreational facilities, including a skate park, a range of sports courts and fields, biking the Manhattan Waterfront Greenway, and the 110-slip public marina at 79th. Watch your little ones romp around the playground, take to the Hudson River via kayak, or get competitive on the tennis courts.
Just when you thought you'd seen it all, visited all the museums, went to all the parks, and shopped until you dropped, there is still more to do here! Manhattan hosts various events throughout the year, suitable for folks of all ages. The Jewish Museum and Film at Lincoln Center have presented the
New York Jewish Film Festival
for 31 years, providing an engaging lineup of narratives, documentaries, shorts, and screenings of a thought-provoking nature.
Every winter, the most prestigious antiques show in America occurs at the Park Avenue Armory.
The Winter Show
features a unique selection of pieces from ancient times through the art deco movement and beyond, making for a fantastic place to purchase one-of-a-kind items to add elegance to your Manhattan home.
NYC Must-See Week
is the perfect way to experience NYC's most iconic attractions, museums, tours, and performing arts productions. There are many annual events to partake in throughout NYC, so keep an eye out and make some room in your packed calendar.
Schools
Several different school districts serve Manhattan, and
New York City Geographic District #3
is one of the best. Rest assured that there are dozens of fantastic educational institutions in which your child can receive a world-class education. Some of District #3's schools include:
P.S 145 The Bloomingdale School, PK-5, Student curriculum includes developing qualities like patriotism, responsible citizenship, self-discipline, respect for authority, and respect for others.
MS54 Booker T. Washington Middle School, 6-8, Academic excellence is the school's foundation, with educators nurturing a community of intelligent, mature, and motivated critical thinkers.
Manhattan/Hunter Science High School, 9-12, This school is a small and selective institution offering each student a science-focused, college-preparatory education.
Manhattan also offers exceptional private schools, including:


Friends Seminary, K-12, Service is an integral part of their curriculum, instilling a sense of stewardship of the school community and respect for responsibility to Manhattan and beyond.
Trinity School, K-12, Trinity provides a balanced educational program for body, mind, heart, and soul, incorporating the arts, athletics, and community service throughout its educational programming.
Looking for Manhattan real estate?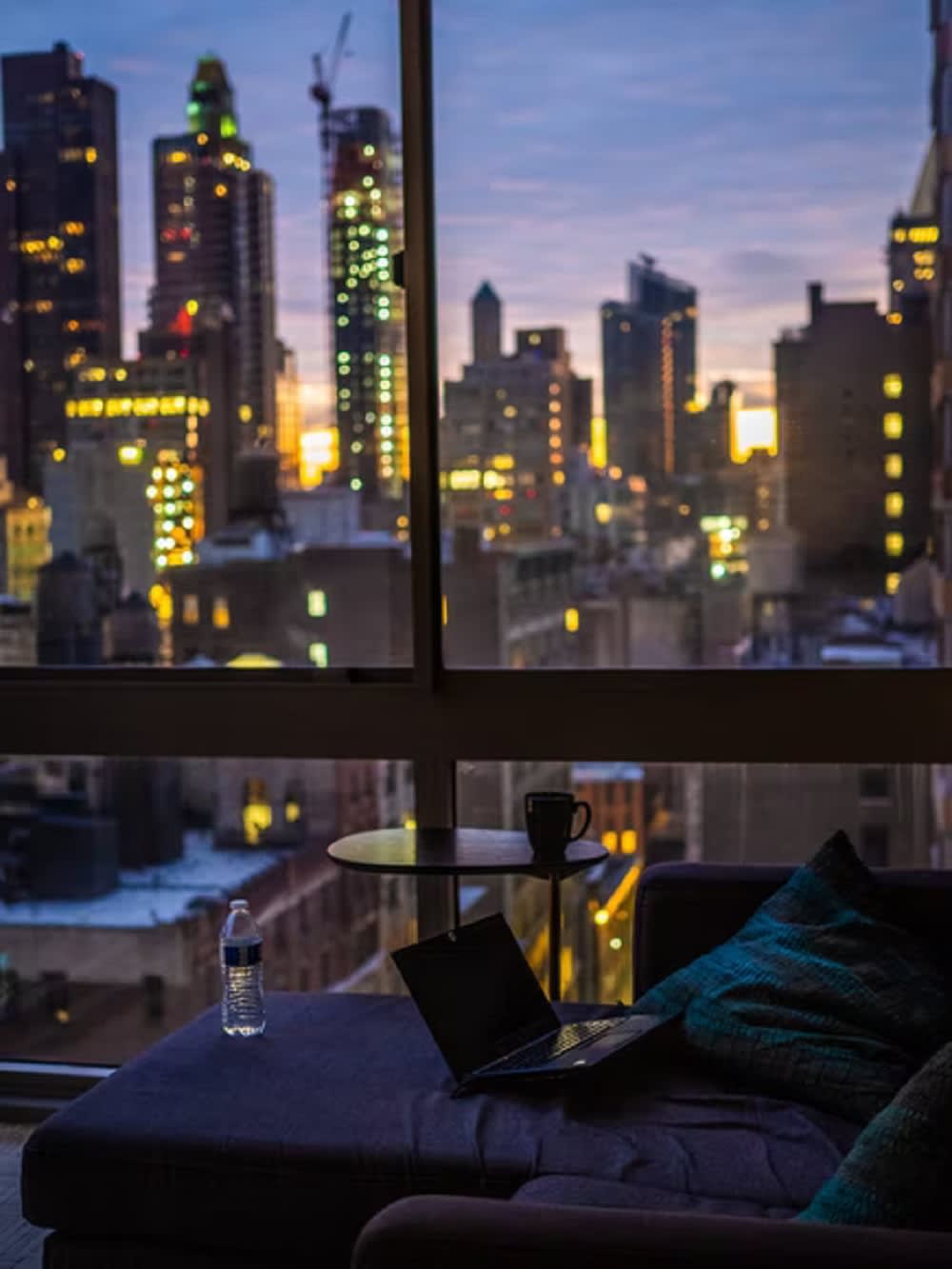 If you're enchanted by Manhattan and wish to call this stunning city home, contact Manhattan realtor
Kobi Lahav
. Kobi specializes in sales, investments, and rentals all over Manhattan. If you're ready to start a brand-new, exciting life in a beautiful Manhattan condo, mansion, or townhome, call Kobi today!