After a year of
real estate activity
unlike anything witnessed in this generation, all eyes are on property investment as a potentially lucrative way to enhance one's portfolio. Have you perhaps been considering this very thing? Let
Kobi Lahav
give you an overview of investment in the heart of New York City, and then he invites you to reach out to him with any additional questions and specific needs you may have.
What exactly is an investment property?
Investment properties
come in all shapes and sizes, just as the structures and collaborations of investors can. Investing in real estate can be accomplished in a wide variety of means. Individuals, groups, or corporations may purchase a property, such as a single
Tribeca Loft for sale
, or an entire Multi Family Building in
Soho
. The investment can be short-term, commonly referred to as "flipping," or of long-term duration, such as a property used for rental or vacation accommodations. They are not used as one's primary residence.
Regardless of the methodology you choose to employ, the end goal is always the same- to see profitability from your investment. And for this reason, choosing the right property in the right place at the right time can mean the difference in achieving your investment goals or having to write off the property as a loss.
The right place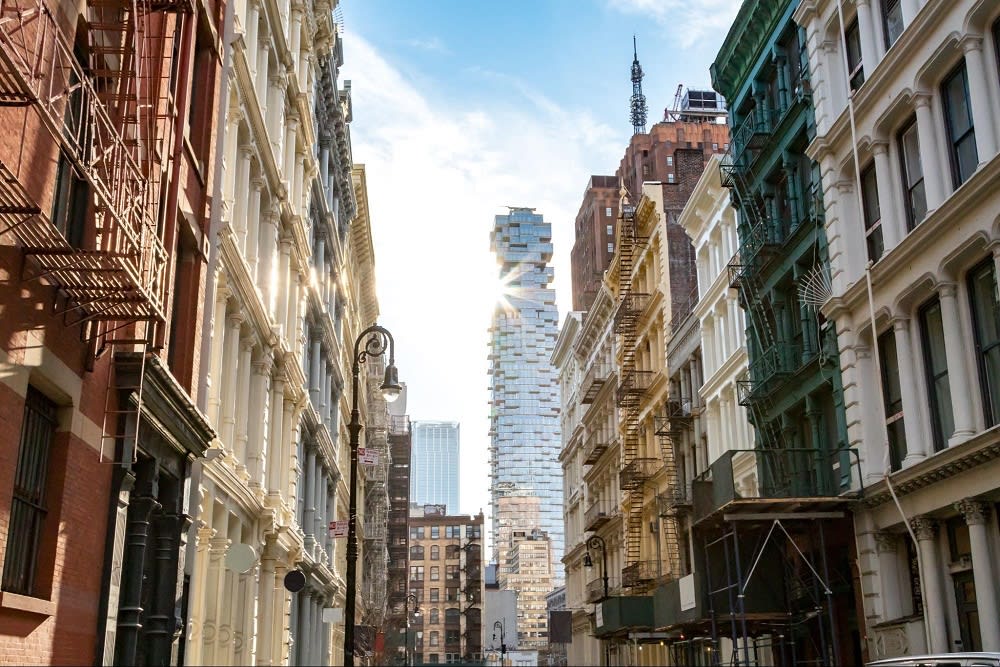 Clearly, in order for an investment property to be profitable, it must be in a desirable location. Therefore, it is important to take a look at the demographics of the area, the current housing situation, and rental costs.
Soho, with its long-held reputation as the premier artist community in New York, has broadened its reach in recent times to become one of the most desirable neighborhoods for young professionals. Sure, there are still murals, sculptures, and art galleries to remind us of what Soho stands for, but Soho pulses to the heartbeat of the city, filled with fine dining and music venues, boutique shopping, and many nearby museums and attractions that appeal to the more than 60 million visitors that travel to New York City every year. Nearly 70% of the
residents of Soho
rent their homes, and because so many of the people of Soho are upwardly mobile young people building their careers, residential rental properties do extremely well here. Landlords can expect tenants to pay, on average, over $5000 per month, or more than triple the national average.
Tribeca
, perhaps best known for the annual Tribeca Film Festival, also attracts visitors from around the world. This borough has transformed itself completely in recent years, from once being an industrial zone in order to have easy access to the Hudson River to now boasting some of the most luxurious waterfront apartments in the city. Even with this touch of glamor,
Tribeca lofts
are sought after by families, as this community is considered one of the best places in New York to raise a family. Similarly to Soho, the majority of Tribeca residents rent their homes, and do so at prices three times the national average. Mixed-use properties are popular here, as both companies and families alike want to be a part of this vibrant and growing community.
As you are considering which of these neighborhoods is most favorable for your investment, look also at the accessibility to everyday resources from that property. Is it located near a subway station? Are there grocery stores, pharmacies, post offices, and other frequently utilized businesses nearby? How are the schools in the neighborhood? Depending on your desire to attract residents or tourists, you'll need to ask some probing questions about the property and all it has to offer. Make your decisions with the ideal tenants in mind.
The right time
You've heard it said before, and when it comes to investing in real estate, the principle "Timing is everything" certainly rings true. And not only does this mean the timing needs to be right for the housing market, but it needs to be the right time to meet your personal investment goals and align with your financial situation.
The housing sales market seems to be slowing down in response to the interest rate hikes the Fed has imposed over the course of 2022. This has led and will continue to lead, to some predictable results. Fewer people are willing (or able) to purchase homes as the rates continue to rise. This will force sellers to lower their asking prices and come to the negotiation table ready to make concessions in order to see their property sold. Those who are unable to purchase property right now will remain in the rental market, where increasing demand will drive rental prices up even further. If you find yourself in the fortunate position of being able to purchase investment property right now for the purpose of renting it out, you will benefit in two ways. First, you will receive generous monthly rent from your tenants, and second, your property will continue to appreciate, so if you do choose to sell it at some point in the future, you can anticipate impressive returns.
Beyond the timing of the housing market, consider the timing of your personal life. Have you consulted with your financial advisor about your readiness to make this investment? Are there life-stage considerations or expenses that need to be taken into account first, such as a child starting college, a wedding, large medical bills, or imminent retirement? Seek the advice of your financial advisor to weigh the impact your investment could have on each of these aspects of your life. Finally, how does purchasing an investment property, along with the tasks associated with maintaining and managing it, fit into your lifestyle and overall financial goals? Take the time you need to consider each of these questions carefully.
The right property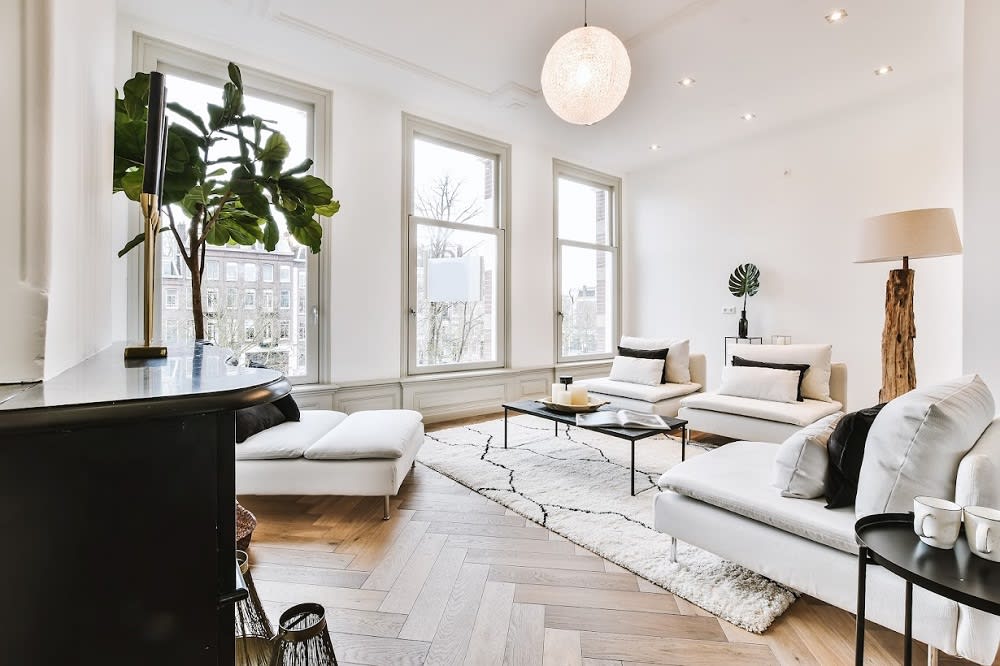 Investment properties fit into three broad categories, residential, commercial, and mixed-use.
Residential properties are rented out to tenants who will call your property "home" on a monthly or annual basis. These are typically condos, apartments, townhouses, and any variety of residential buildings. They can also be used for short-term vacation rentals when located in a popular tourist area.
Commercial properties, used by businesses for shops, offices, entertainment venues, and more, may require more investment in repair, maintenance, and improvements but typically generate greater returns for the investor than residential properties.
Mixed-use spaces are very popular throughout New York. These buildings have commercial properties, typically storefronts on the ground floor, suites of offices above, and residential apartments on the top floors. Purchasing a mixed-use space broadens the scope of your potential tenants and diversifies your earning potential.
See NYC investment properties for yourself
Are you now convinced that a
Soho property for sale
or a
Tribeca loft
is exactly the type of investment opportunity you have been seeking? Reach out to
Kobi Lahav
today, and he will work tirelessly to help you create a real estate portfolio that will give you and your family peace of mind for years to come.