Long Island City was once the hub for manufacturing and industrialization. It was home to the Silvercup bakery and Pepsi-Cola. The headquarters of Standard Motor Products and Swingline Staplers was developed here. Eagle Electric was one of the last major factories in the area to leave. While Long Island City is still home to some large companies such as Wonton Foods and Brooks Brothers, it is turning into a community ripe for entrepreneurs and technology.

Let's take a closer look at Long Island City's lifestyle and real estate opportunities.



A short commute
Living in Manhattan can be expensive. It can also be too much noise, have too much density, and just be a little too urban for some. Others may have loved living in Manhattan for many years but are ready for a change without going too far. Long Island City is a great option. Rents are lower in Long Island City. Long Island City condos are also more affordable. Most importantly though, Manhattan is a short train ride away, just 20 minutes from Midtown or 30 minutes from Downtown when you take the N and W trains. If you work in Manhattan, you can easily live in Long Island City where it is less dense. Its proximity to the river provides beautiful scenery that you can enjoy while out walking and everything you need is within walking distance.
Specialized educational opportunities
Long Island City is home to top-tier specialized schools. The Academy for Careers in Television and Film connects students to production employment opportunities. It serves grades nine through twelve with high-quality college-prep education and meaningful career paths. The High School of Applied Communication works with state-of-the-art technology to broaden their skills in literacy and communication. Their mission is focused on "minds-on" activities that engage them with problem solving and experience in the real world. The Information Technology High School provides learning opportunities inside and outside of the classroom. Their rigorous curriculum promotes critical thinking in high-level academic situations. We can't talk about educational opportunities in Long Island City without mentioning that it is home to DeVry University, City University of New York School of Law, and the LaGuardia Community College. If you are looking to invest in Long Island City real estate, the colleges provide a steady flow of students looking for rentals.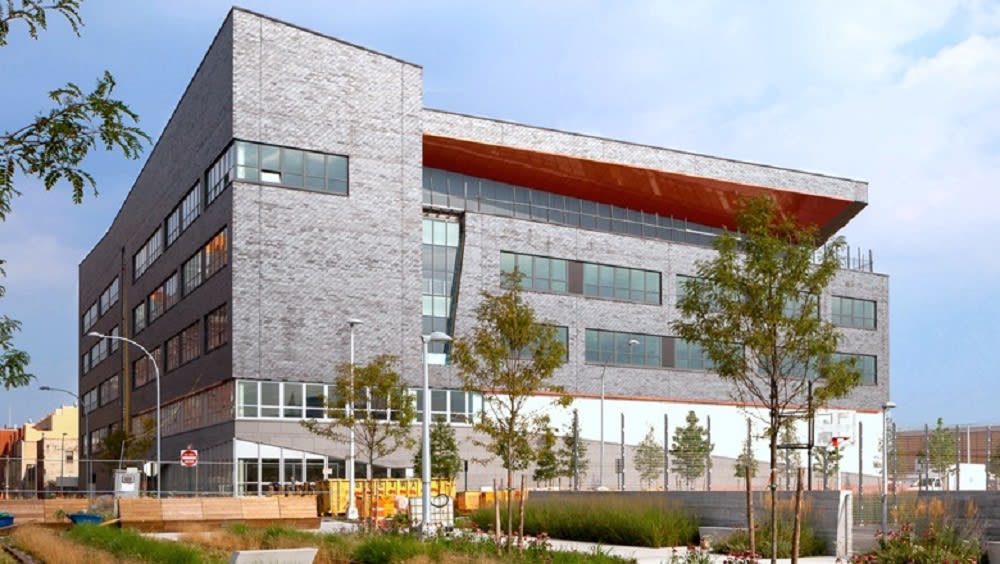 Credit: The Academy for Careers in Television and Film
More living space
The cost of living in Long Island City is 41% lower than living in Manhattan. That is a big difference and well worth the short train ride commute. Another reason to consider Long Island City real estate is the lower investment for more space. In Manhattan, the average price per square foot is $1,300. In Long Island City it is $876 per square foot, which means you get one and half more square feet for your investment in Long Island City. You may also receive better, and more, amenities for your dollar in Long Island City. The down payment is also three and a half percent lower in Long Island City than in Manhattan. Another nice perk to living in Long Island City is the view. From here, you can see the famous New York City skyline every night and have some of the best views available anywhere else in the city.
The lifestyle
About four years ago, an influx of millennials to Long Island City gave the area new energy. The area already had an unpretentious vibe, especially when compared to Manhattan. Creative energy is exemplified in MoMA PS1, the only arts center in the United States devoted entirely to contemporary art. It is home to The Noguchi Museum designed and created by the modern sculptor Isamu Noguchi. The Socrates Sculpture Park provides free education programs for artists of all ages and skill levels. You can see why artists are attracted to the area. New Long Island City condos include fitness centers, pools, and upscale living. You can live, work, and socialize without leaving your building. Though you will want to because at ground level you will find an eclectic mix of restaurants, breweries, shops, and green spaces to enjoy.
New Long Island City condos
The Corte Long Island City is a new, modern condominium complex on 44th Drive in Long Island City. The exterior resembles a collection of creatively stacked boxes made from tinted glass. Thus, the residencies have floor-to-ceiling windows to enjoy the views only available in Long Island City. The interior features an open layout with handcrafted finishes. Amenities include a fitness center, children's room, landscaped roof deck, pet washing room, a lounge, and a 24-hour doorman. Star Tower is a luxury condominium building and the last one with a 15-year tax abatement in Long Island City. It is 26 stories tall and has premium panoramic views. Floor-to-ceiling windows are in each of the one-bedroom and two-bedroom homes with open floor plans. Bedrooms provide optimal quiet and privacy with the latest in sound and thermal insulation. Amenities include an automated parking system, a landscaped terrace, and a rooftop billiards lounge. A media room is available for you to entertain friends and family for a movie night. Most of the second floor is devoted to an outdoor playground and private garden.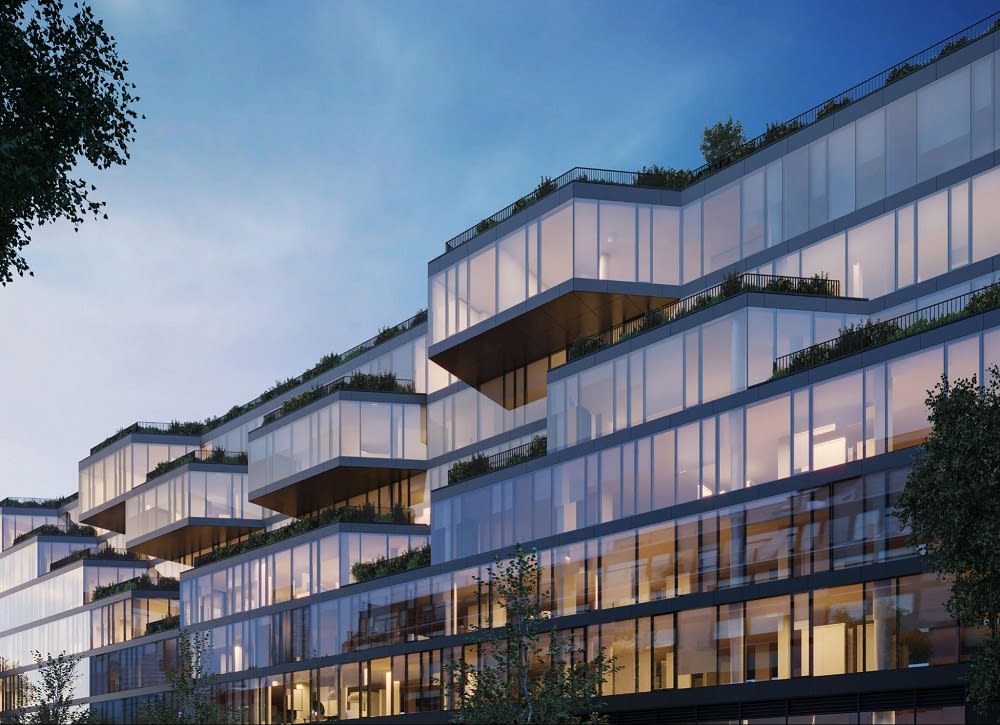 Credit: Corte
Spotlight on you
If you are looking for Long Island City real estate, a local realtor can help you find the property that fits your needs and your budget. A local real estate agent will have a pulse on the different neighborhood vibes and can help you find the one that fits your lifestyle. If you are looking for an investment property, now is a great time to move forward. Interest rates are still low and prices on some real estate options are starting to turn away from previous highs and back to normal levels.

Kobi Lahav knows the Manhattan and Long Island City area. He is happy to assist you with your questions about the communities and real estate opportunities and help you find the home or investment property to meet your goals.